It's summer, and you have nowhere to go.
You've been cooped up indoors for what feels like an eternity and done so many video calls you can't do it anymore.
Consequently, you start to reminisce about how a year ago, you were on a beach in Florida. Not to mention how you thought maybe this year you'd be somewhere in Hawaii just for COVID-19 to ruin your plans lickety-split.
It's a sad story, I know. However, we can't continue wallowing in self-pity. It's time we have a little bit of fun with a home staycation to relax and ease our minds.
Here are 5 steps to the ultimate fun quarantine staycation:
1. Plan Ahead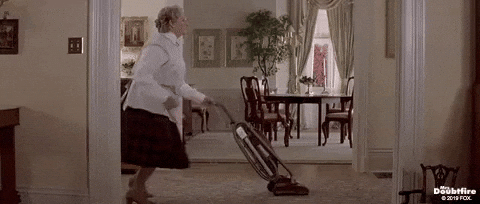 Since your vacation is at home, there's no housekeeping to make your bed, or chef to cook your meals. In other words, there are chores you still need to do and a pile of dishes on the sink can drive you crazy and detract you from your staycation.
Firstly, do all the house chores a few days before. That is, do a thorough cleaning of your house. It might not be fun, but would you rather be relaxing or doing laundry on your vacay?
The truth is, some chores are inevitable. Therefore, plan out what tasks you can do and the ones you can skip during your staycation.
Secondly, treat your staycation like any other vacation. That is, if you're working from home, request some time off of work.
Also, refrain from thinking to yourself, "Oh, I have some downtime. Let me write that report real quick." Instead, turn off notifications and set the auto-reply to your emails.
2. Choose A Destination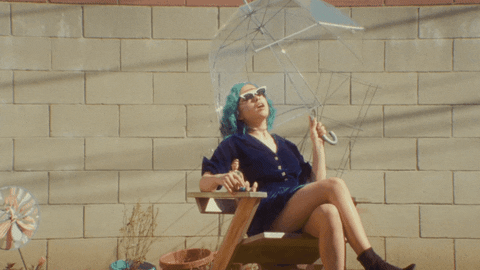 The best thing about traveling is going to new places and seeing new sights. Similarly, quarantine staycations are flexible. That is, you can have breakfast in Italy, spend the afternoon on a beach in Miami and have dinner at a romantic restaurant in Paris. It all depends on you.
Moreover, you can decorate your home to set the mood for your staycation. If you want a tropical theme, have a large potted palm tree or fig tree in your living room.
If you want to be on a beach somewhere, recreate that experience by laying on your balcony or a sunny spot in your yard or living room and sip on a mai tai as you listen to ocean sounds. Ah, this sets the perfect beach vibe!
3. Discover New Food
When you travel, chances are most of your meals are dishes you haven't had before.
Vacation provides you with the chance to try new dishes and exciting restaurants. Besides, even familiar places like McDonald's and KFC seem different.
Since you can't go to Italy, why don't you order-in some Italian Cuisine? Or, better yet, cook it? Maybe you've never had sushi. Why don't you give it a try on your staycation?
If you want to cook, there are a lot of recipes available online. You just need to stock up on groceries and subsequently treat yourself to Cuban or Asian-inspired dishes.
Try out some fancy meals from your ultimate travel destination this quarantine.
4. Disconnect
When you're on vacation, there are no schedules unless it's for activities or meals. Similarly, you should not have a timetable during your staycation. Allow yourself to sleep in, wake up whenever you feel like, and do whatever you want.
Also, don't look at the time, you have nowhere to be and nowhere to go. You're on vacation, remember? So throw that schedule out the window!
Moreover, refrain from social media and watching the news. This is surprisingly liberating since social media and the news are stressful anyway.
Treat your staycation like a real vacation if you want to enjoy it.
5. Activities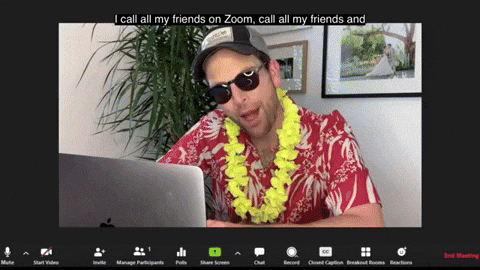 Fill your weekend with activities you'd do on a getaway. For instance, you can play poker with your friends on zoom if you're "vacationing" in vegas.
Further, if you want to go camping, you can pitch a tent with your siblings in your living room or yard and spend the night in sleeping bags.
Similarly, if you wanted to go on a yoga retreat in India, consider ordering Indian takeout, streaming a yoga class, and working out in your living room.
You can also explore museums and art galleries online. And if you're an animal lover, zoos like Bronx Zoo are hosting live streams too.
There are a lot of fun things you can do in your quarantine staycation. You get the idea.
Lastly, like any other vacation, purchase a souvenir, or make one. These will remind you of the time you had an awesome little staycation during a global pandemic.
Traveling at the moment isn't safe and health officials are urging us to stay indoors as much as possible. Take this moment to have a little getaway in your own home.
Moreover, recreating a vacation at home is energizing, satisfying, and relaxing, especially right now amid the COVID-19 pandemic.
Importantly, with the proper planning and activities, you'll enjoy the entire time you're "away."