Let's face it. Breakups suck. They're hard and painful regardless of whether you're the one who got dumped or you're the dumper. It doesn't matter.
How you left the relationship, on good or bad terms, is beside the point. Split-ups generally are emotional torture.
Getting over a split is far from easy. Most of the time, you want to crawl in bed and cry all day long. Other times you want to bury yourself in food. Anything that requires you to meet people or merely get out of the house is too much effort. And you certainly can't do it.
If you've recently ended a relationship, you've earned the right to do nothing but lie around. And lucky for us, Netflix has awesome break-up movies. Therefore, get comfortable. Wear sweats and grab some popcorn, ice cream, or wine. Then unwind as you binge-watch the following movies:
1. The Break-up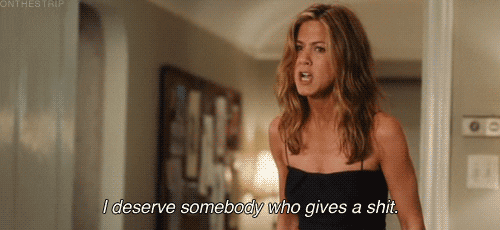 I have two words. Rocky Relationship.
It stars Jennifer Aniston. Therefore, we know it's a great movie.
From the very beginning, you can tell that the couple is dysfunctional. The two can never agree on anything. That is to say, always arguing and bickering. Plus post-breakup negotiations.
It portrays the downside of relationships and the exact feelings that you're probably undergoing right now. Most importantly, if you were living with your ex.
The movie is ideal as it shows you that you can heal and move on even after a nasty split.
2. When We First Met
This rom-com is technically not a breakup movie but is a worthy distraction.
Noah is a piano player who's in love with his friend, Avery. He never gets the courage to tell her. Fortunately, he gets to travel back in time to the day he first met her. Which allows him to win her over.
Noah is certainly able to live and relive the past. During which he tries to make Avery fall in love with him. Finally, he gets the craziest realization that'll shock you.
This movie will leave you uplifted and believing in fate. Trust.
3. Someone Great
Wow. This movie is relatable on so many levels.
It makes you realize that you're many things but alone. Similarly, it's an emotional roller coaster as a couple that's so in love, having dated for nine years finally breaks up.
They've been in each other's lives for so long. As a result, they forget how to function on their own as individuals.
It's so realistic. It shows you how little things like music, even a soda can trigger you to remember your ex. Above all, closure is overrated; it doesn't even exist.
This movie allows you to grow. And even sob with Jenny, to a point you're able to let go. Finally, you start to realize that singlehood isn't as bad as you thought.
4. Nappily Ever After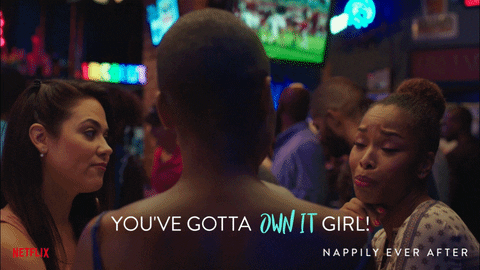 Violet has a notion that she should be perfect. Look a certain way, be a certain way. That is to say, she's never herself.
After she splits with her boyfriend, Violet spots her ex-boyfriend with another woman. As a result, she shaves her head out of rage. For a hot second, she wants her ex back. However, she loses interest and is like, "Meh, I don't need him."
As the movie progresses, you can see her gain confidence and self-esteem. In other words, she becomes comfortable in her skin. Something she certainly never was.
You can feel the "I'm not my hair," type of vibe. It's so inspiring.
This movie is perfect. It makes you realize you're complete and nothing short of perfect. Most importantly, it empowers you.
5. Crazy, Stupid, Love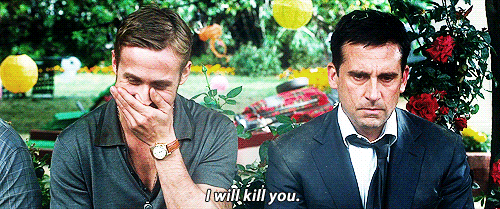 You guessed it. The title tells it all.
Assuming you have no clue whatsoever, what would you do if your partner of 25 years wanted a divorce?
That's crazy. Right?
Whether the characters live happily ever after or not is irrelevant. This movie stings.
It's also a perfect blend of drama, emotional twists, and fun. In other words, this unusual captivating rom-com will have you hooked as it unravels.
To sum up, everyone has a soul mate. You only need to fight for what you want. One thing though, if Cal can survive this, so can you.
6. How I Met Your Mother
OK, this isn't a movie. However, it's one of the best go-to series to get over heartbreak.
HIMYM is a great distraction as you unwind and dive into the gang's lives. Sure, you may covet what Marshall and Lily have. However, the show doesn't portray them as perfect as they also have some ups and downs.
Ted is super sensitive. Harsh, I'm sorry. But he pulls Classic Schmosby moves all the time. For instance, he cries every time he gives a toast at a wedding and always confesses love prematurely. No wonder he has had so many breakups. Seriously, who'd want that?
This series has a comic relief effect that'll distract and comfort you. Therefore, it's perfect for post-breakup. Watch it. Watch it now.
Getting out of a relationship all-powerful and independent is so clichéd and can't happen overnight. Despite all the pressures to move on, it's OK to take all the time you need to heal. Don't haste.
You're allowed to bawl your eyes out. Eat a lot of ice cream. Add some weight. And take time off. Feel free to unwind with the above awesome Netflix movies as your emotions settle.